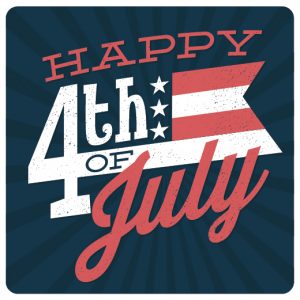 Celebrate the 4th at Your Apartment
When you think of the 4th, you think of fireworks. Firework explosions in the sky. A ridiculous amount of different colors. But you also think of the people you experience it with. Here are some ideas for having all the colors and lights, without the explosions.
Holiday Lights
Replace your sparklers and fireworks with holiday lights! This way, you'll have all the colors without any of the noise. It also makes for a good setting to host people. And you won't have to shout to talk.
Color-Coded Food
A fun way to bring in the red, white, and blue is to separate food offerings according to color. For instance, cut-up watermelons and strawberries are great for summer parties. And they look reddish. Marshmallows, sour cream and onion dip are white colored foods. Use blue tortilla chips and blueberries to represent blue. But there are plenty of other foods to use, at a low cost. Mix it up!
USA Clothing
That's right. Wear the USA flag inspired T-shirt. And don't forget the matching pants. Why not?
Invite Your Neighbors
This is a great way to get to know everyone! You don't even have to throw the party in your apartment. Maybe there's a grilling station, pergola, or community clubhouse your property managers might let the community use for this occasion.
Whatever you do, do it with other people. And celebrate!
The post Celebrate the 4th at Your Apartment appeared first on Apartments For Us.